Smoke Update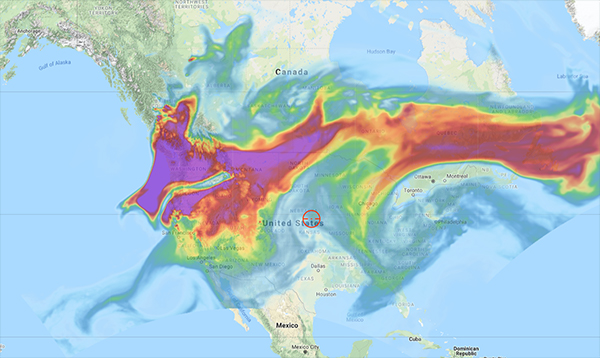 Smoke from wild fires on the West Coast and other locations on our continent have impacted most everyone in North America. The image above shows how the smoke has traveled from the California forest fires, as well as forest fires raging in British Columbia. To those directly impacted by these fires, stay safe!
Today I'm announcing an upgrade to the Enhanced Transparency forecast produced on Astrospheric. The forecast now includes Smoke data to better model the transparency of the atmosphere above you. Both Smoke and the Enhanced Transparency are available to view on the map.
Special thanks to the fine folks at NOAA for making this experimental data available to me. They've provided access, answered questions, and even written code to help me access the data even faster.
Clear, smoke free skies,
Dan