Welcome to the new Astrospheric Photo of the Month website.
Each month a member submitted photo will be showcased along with a description so that the entire community may enjoy the incredible work and process that goes into astrophotography.
To learn more about the community and how to participate, please follow this link.
The Rosette Nebula (Caldwell 49)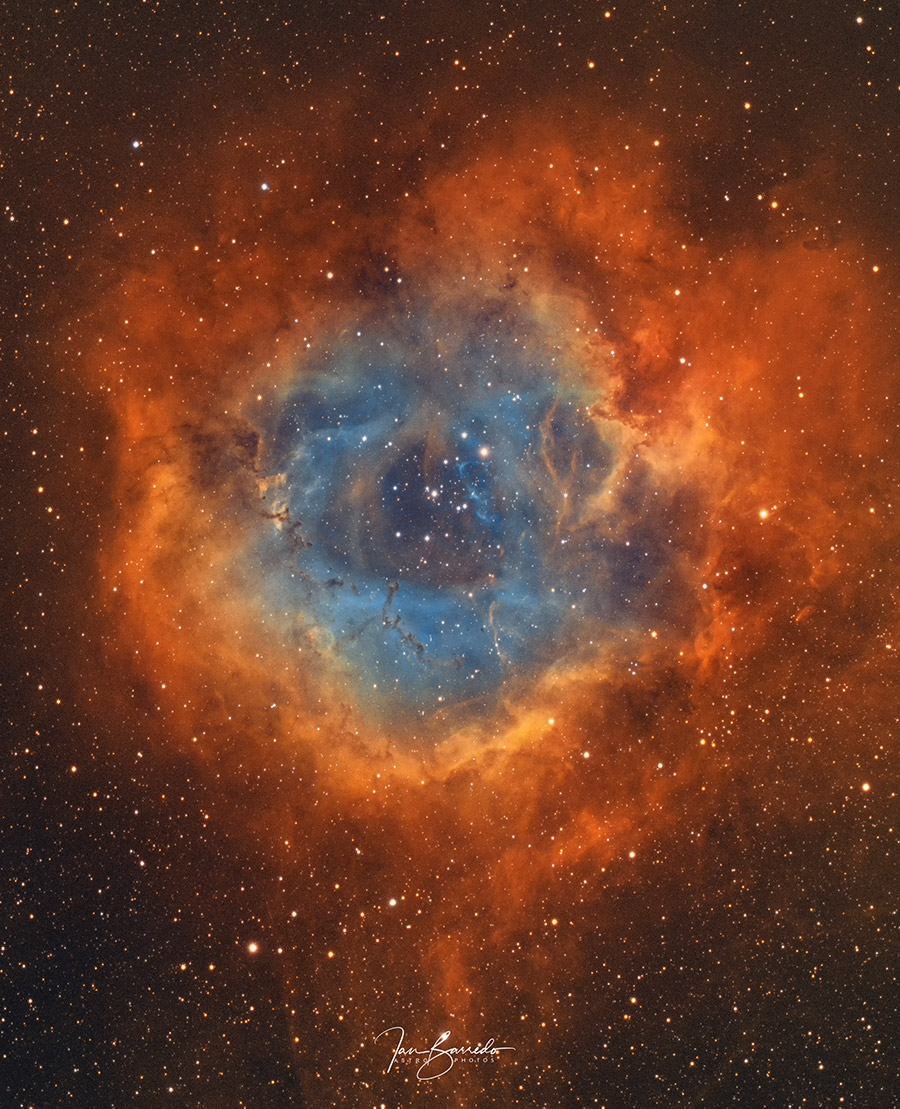 The Rosette Nebula (also known as Caldwell 49)
is a large spherical H II region (circular in appearance) located near one end of a giant molecular cloud in the Monoceros region of the Milky Way Galaxy. The cluster and nebula lie at a distance of some 5,000 light-years from Earth.
The image was taken in my backyard in Regina Saskatchewan, Canada. I live in the suburbs and my skyglow is around Bortle 8. The photo was taken with a 71mm William Optics Zenithstar refractor and a ZWO ASI1600 monochrome camera, mounted on the Skywatcher AZ-EQ6. I shot through a Optolong narrowband filter set, (7nm Ha, 6.5nm Sii and 6.5nm Oiii).
Hydrogen-Alpha : 300s x 47 (47 images, each being 300 seconds in exposure)
Sulfur-II : 300s x 27
Oxygen III : 200s x 79
Total exposure is approx 10 hrs. I assigned the Ha channel to Green, Sii channel to Red, and Oiii channel to blue and combine them to process in the Hubble Palette.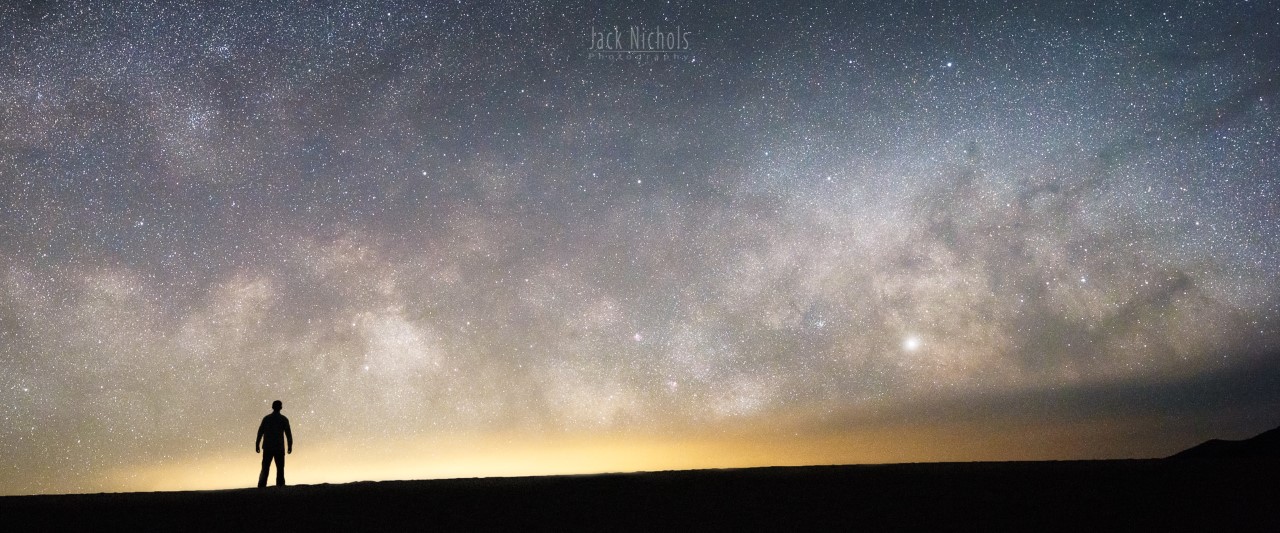 This image is from a visit to Death Valley. By the time I flew into Vegas, got supplies, and drove out to Death Valley, the only campsite I could snag was near the Mesquite Flat Dunes in a sea of RVs. I managed to sneak in a quick scouting trip out to the dunes before the sun set to mark on GPS a couple of good dunes for this image. After attempting to sleep in 90F temps, my alarm had me up at 1am and off to the dunes I went to make this image and several others. This particular image is a composite of two images. The silhouette of me standing on the dune is one image, and the sky is another, shot on a tracking mount at around a 70mm focal length. The longer focal length is essential to compress the Milky Way to get it to appear larger in the frame. I opted for the wide aspect shot to increase the feeling of isolation, which turns out to be reasonably appropriate for the times we are in!