The Ensemble Cloud data has received a major upgrade! A new model joins the ensemble and all data is now integrated into the forecast for easy comparisons between the major cloud models for North America.
Ensemble Cloud data requires an Astrospheric Professional subscription, which can be purchased via the Astrospheric app, or obtained for free through your astronomy club or society.
The cloud ensemble on Astrospheric combines three powerful forecast models. This is valuable for astronomers because it allows us to view the variance between models. Each model is initiated with a particular view of the atmosphere and runs a different physics model to make predictions. When all models agree, then we can feel more confident in the atmospheric conditions coming our way!
The cloud ensemble combines the following models
RDPS (Regional Deterministic Prediction System, aka Canadian Model)
GFS (Global Forecast System)
NAM (North American Mesoscale)
There are two ways to view the data from the ensemble; a map overlay, and directly on the cloud forecast row.
Forecast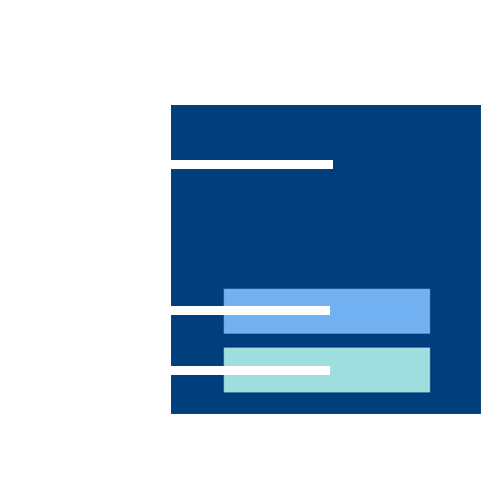 The cloud forecast row will now show two sub rectangles for each hour. When the models agree then all colors will be the same and the hour will appear as one solid color. When models differ, then the sub rectangles in each hour will stand out to show the difference.
For any hour you tap on in the forecast, the cloud legend will show three values for each of the models.
Map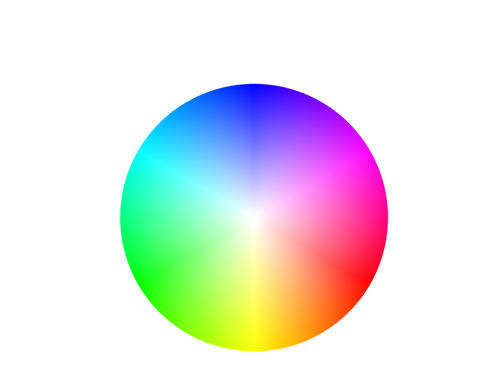 Representing three models on one map overlay requires a complex legend. When the models agree the cloud will turn white. When the models disagree, the cloud will appear as one of the primary colors, or a blended version depending on what models are overlapping.
RDPS : Blue
NAM : Green
GFS : Red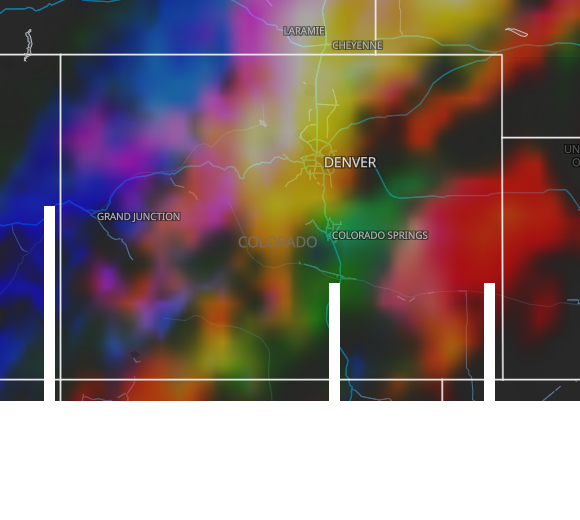 Given how useful this data is for planning, the layer can be enabled on both the mini-map as well as the full map available in Astrospheric.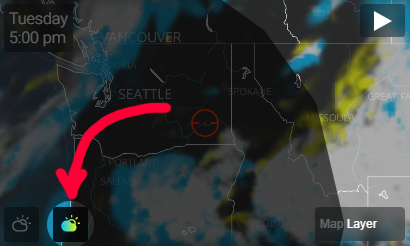 Toggle on the cloud ensemble layer by tapping the Ensemble button.
Once the layer is enabled on the mini-map, tapping Play or any of the forecast hours will update the data layer.
The ensemble layer can also be enabled on Astrospheric's full map.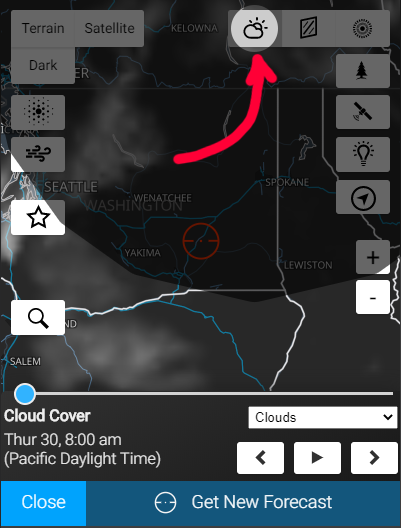 First toggle the cloud layer on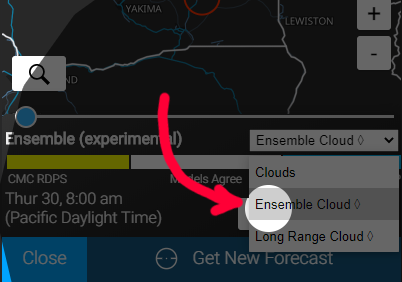 Switch the layer filter to Ensemble Cloud