Changing the forecast location can be done in several ways. You can either search for the location you're looking for or manipulate the map to the right place (or a bit of both).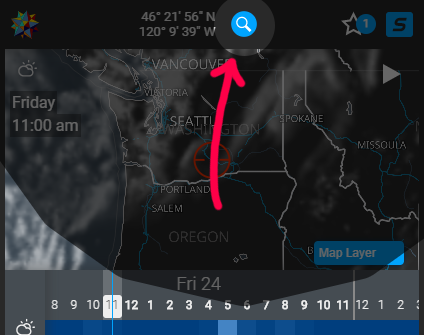 Tap the search icon to begin a search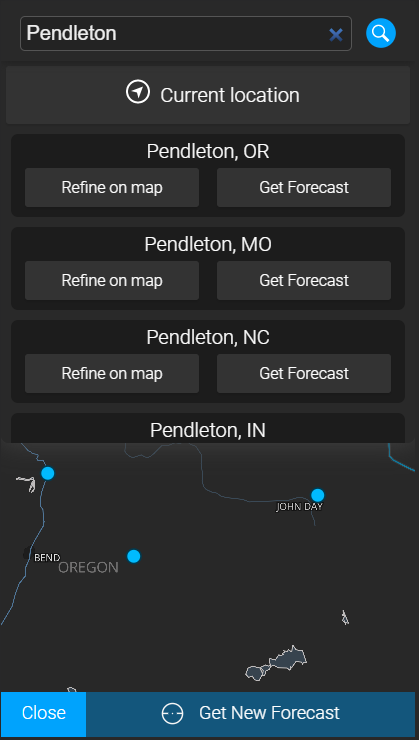 Search results
Search for a location to quickly get a forecast. You can also "Refine on Map" in order to further define the location of the forecast.
Manually set the forecast location to get a forecast at exactly the right place.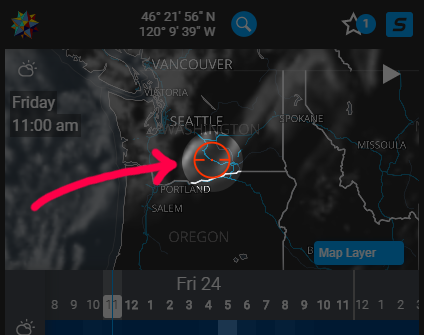 Tap the small cloud map at the top of Astrospheric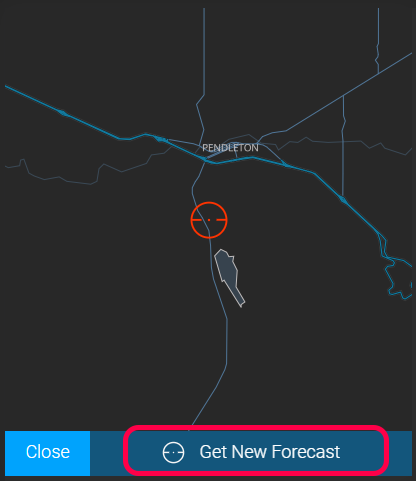 Manipulate the map until the reticle is exactly where you want the forecast.
Tap "Get New Forecast"
You can now save this location to your favorite locations.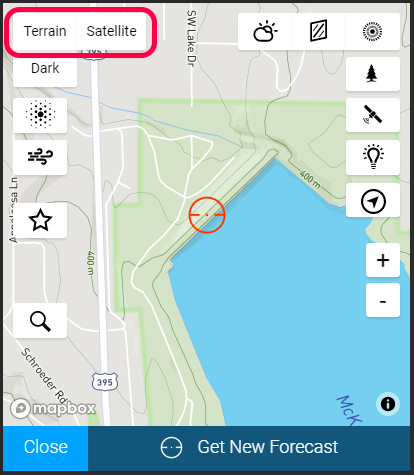 If you need more map details switch to one of the included Mapbox layers.