The map overlays provide the most powerful features in Astrospheric. These data layers can be used to find clear locations as well as understand larger atmospheric trends happening near you. While a detailed forecast may show clear skies, it's best to check the map to understand other atmospheric paterns.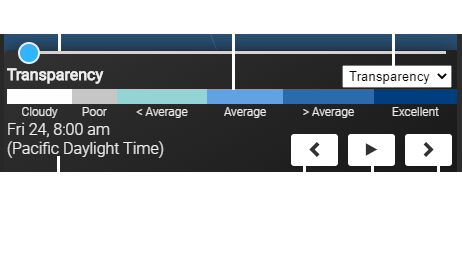 Each layer can be controlled from its custom layer control.
Some layers (such as Transparency) have additional filters to select other relevant data layers.